How AR in toy producing is changing the industry
Nowadays, the market is experiencing the rising hype of AR development. It has rapidly been used in the fields of business, logistics, gaming, manufacturing, retail industry and many more.
AR used to be an activity which can easily enhance the growth of any business by its visual overlay. Many organizations have conducted experiments using Augmented Reality technology and the resulting outputs blew their minds.
We combined some AR research findings and statistics to show its potential for toy production.
Augmented Reality & your business
First of all, let's summarize the difference between AR and VR:
So to use VR technologies it's needed to have special equipment. While AR can be used by anyone with a smartphone or a tablet. 
Read also: Overview: Top AR development tools in 2019
Quite a big audience, isn't it? Why shouldn't you use it for your business then?
Additionally, here are some Augmented Reality development market predictions:
Below, we give examples of how AR is used across multiple industries. The main areas influenced by AR technologies are Education, Healthcare, Fashion, Real Estate, Travel, and Entertainment.

Read also: How to Boost Your Business with Augmented Reality
Using AR for your business impacts customers greatly and provide your company with a range of benefits:
AR allows to visualize products in a personalized environment.
In-store AR can provide information about the product before the purchase.
AR apps generate nearly twice the level of consumer engagement.
Increase customer satisfaction and loyalty by using AR, AI or MR.
Boost purchase willingness through AR experience.
AR brings a store to customers who are not near a physical location.
And what if we say that there are more than 762 Million AR-Compatible Smartphones worldwide. And one in four children under the age of six has a smartphone.
Interesting? Let's us tell you more about AR development for the toy industry.
Toys market overview
The Global toy industry is dominated by 5 main players:
Lego
Namco Bandai
Fisher-Price
Nerf
Barbie
Lego defends its title as the world's most valuable toy brand with a brand value of US$6.8 billion, despite an 11% decrease in brand value from last year.

However, according to the NPD Group report, sales in the toy industry decreased by 2 percent in 2018 compared to 2017.
Sales performance across super-categories in 2018 showed mixed results, with four out of 11 posting growth. Gains were seen in Action Figures and Accessories, followed by Dolls, Youth Electronics, and Arts and Crafts. These categories were fueled by sales of the following top items:
Action Figures and Accessories: Jurassic World, Marvel Universe, and Beyblade.
Dolls: L.O.L. Surprise!, Barbie, and Hatchimals.
Youth Electronics: Fingerlings, Kidi, and L.O.L. Surprise!
Arts and Crafts: Cool Maker, Cra-Z-Art, and Kinetic.
As for the toy trends in 2019, you can check video briefing from the Toy Association:
AR development for the toy industry
What can inhale a new life into this market is AR in toy producing. Here are some examples of how this technology can change the vision of the toys market:
Experience AR on the surface.
Use an opportunity to experiment with virtual objects in the real world. Detecting, tracking, and placing objects on both horizontal and vertical flat surfaces and (to some extent) irregular surfaces that aren't completely flat are the tools you can get for AR toy application.
AR markers to attract your customers.
AR markers (QR codes, 2D images, 3D objects with virtual scenes) added to your products give customers the opportunity to see them from a new angle.
Link to a specific point of the environment (Geolocation).
Delivering an engaging AR experience based on the camera, GPS, accelerometers and other sensors. This leads to defining the location of a user on the go and all surrounding objects.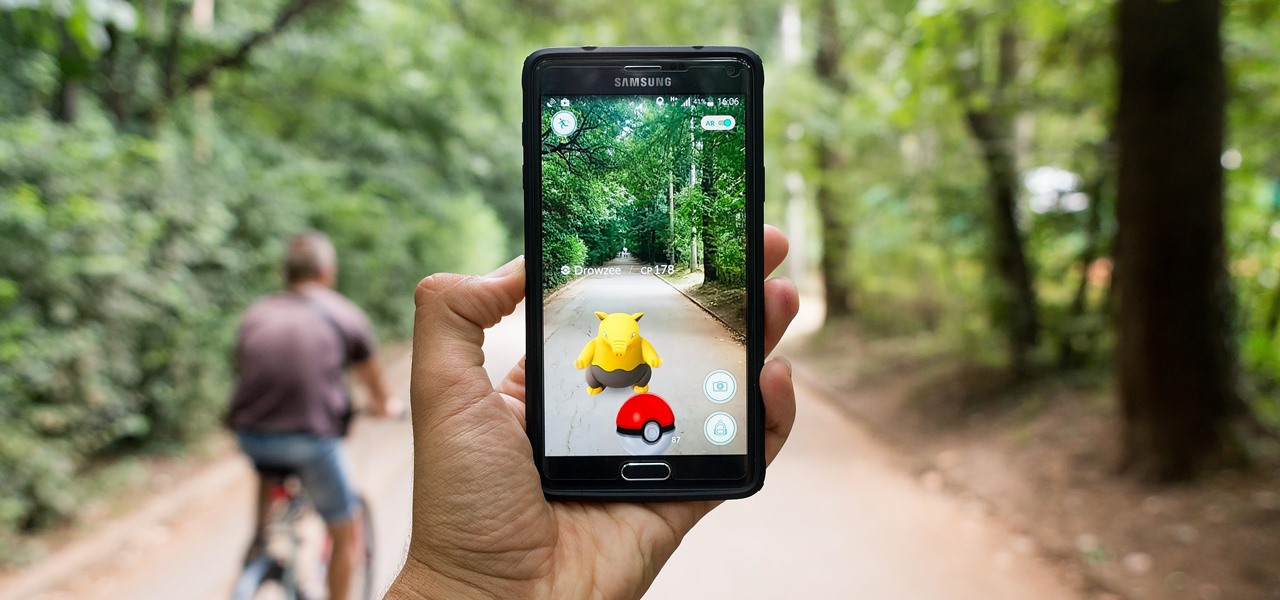 Place customized branded objects atop of real-life objects.
Creating custom AR masks to let users being one of your brand heroes.
Let's take a look at some successful examples of using AR in toy producing.
AR Children's Fun Box is an interactive game for 4+ children. The main idea is that kids can open up a surprise box and get a different toy to play with each time.
Color BlastAR is another type of AR game for 6-12 age children. The gameplay opens a world invaded by creatures controlled by a mad professor, who wants to steal all colors from the world. So a child will have to color everything back to stop evil plans.
For girls playing with dolls, you can check Makeup Salon AR. This game provides you with an opportunity to create beautiful looks for a 3D model girl.
And don't forget about great books for children, which have an implementation in an AR toy application. Here are some great examples:
"The Very Hungry Caterpillar"
"Alice in Wonderland"
However, AR in toy producing can bring not only fun for children but can create great educational products as well.
Catchy Words helps kids to memorize some words and do it in a very fun way.
Another example is the Math Ninja AR. It has proven to work with kids who don't like math learning.
As an Augmented Reality development company we also have experience in AR toy application creation. While working on entertainment apps, we tried to add into it initial practical knowledge and a child's savvy development while completing adventures. As for the educational AR toy application, we base it on teaching kids critical thinking and creativity. To achieve this we use practical visual exercises to show how things work.
Possible challenges in AR development
Creating an application for your business, you may come across different challenges. The most typical ones are:
Bad quality of development. Unfortunately, there are no standards for Augmented Reality development at the moment. So there is no legal guarantee for the quality you will get.
Unqualified vendors. Experienced experts matter to create AR toy application according to your requirements.
Inaccurate recognition of surfaces. AR keeps users constantly in touch with real-world objects. If it fails to bring a truly immersive experience due to the messy development, it will only harm your business.
QR codes and markers. These aspects refer to the user experience as well. In case QR codes and markers are badly coded, cameras will not be able to recognize them properly.
Our 5+ years of experience in the development showed us that these challenges can be avoided. Since 2013 we have been successfully implementing AR solutions by having experienced experts on board. Being specialized working with Entertainment and Education fields, our AR developers can improve any product using appropriate AR development tools. We use Unity as engine, Wikitude and Vuforia for space tracking. These tools help us to avoid the issue described above.
Conclusion
Generation Z users require a new approach. Nowadays, it's almost a must to use technologies in order to engage modern children into a game. AR development for the toy industry can become a new step for industry improvement and definitely increase sales for your business.

l.sidorenko
Management, Marketing
28 October 2019