10 Amazing E-learning Trends in 2018 You Don't Want to Miss Out On
E-learning gives you access to any information, at any time and has seen massive growth in the last few years. Worth around $165 billion USD in 2015, it is expected to exceed $240 billion by 2023.
The growth of smartphone use has largely driven its popularity, as long as students have a connected device they can learn. This is a huge leap forward compared to the education available to previous generations who were subject to stringent entry requirements and had to physically go to a classroom to have access to a teacher.
E-learning is quickly catching up with traditional teaching methods, partly because of its low cost. Further education costs factor strongly in political debates in every country around the world, while e-learning is quietly offering an alternative to student loans and government grants.
Online learning is a way cheaper option that enables schools to influence an unlimited number of students with no restrictions on geography.
Online learning can provide a much more personalized experience than any traditional education program. Students can select a wider range of subjects and modules, while teachers and students can speak 1-1 via email or messaging at any time.
This arguably gives students a much broader learning experience, getting personal and specific attention from a tutor in the form of individual messages or emails, rather than sharing them in a class of 30 people.
There is no doubt that e-learning is becoming one of the most popular ways to further education, and some even believe it has the potential to become an alternative to traditional methods.
There are still many remote places in the world where people simply don't have access to local schools, colleges, and universities, and these places are beginning to see the possibilities for e-learning to solve an age-old problem.
E-learning isn't without its challenges.
Widespread criticism of the online learning movement and debates around teaching quality continue to rage. One of the ways that e-learning institutions have counteracted this criticism has been to offer feedback/user ratings. Which makes sense.
Online stores know that community is everything. Allowing potential customers to read testimonials from people who have already accessed their products and services is a potential gold mine.
Testimonials build trust (crucial in e-commerce) and drive up quality as providers seek to receive higher and higher praise.
Another criticism is that e-learning deprives students of the classroom benefits like the interaction with the group. This has also been answered by the industry in the form of direct access to teachers and other students via messaging capabilities, forums, and online Q&A.
One might argue that being able to discuss your progress and learning with students on the other side of the world actually makes the experience much richer than one might find in a traditional classroom setting.
E-learning is a global phenomenon which is set to grow year on year as more people have access to the internet and connected devices.
But what trends will be driving e-learning in 2018? Here is an extensive list of all the trends of the upcoming year.
10 e-learning trends to expect in 2018
1. Personalised/adaptive learning
What one person finds easy another finds hard. Everyone is different and being able to tailor a learning package to suit individual needs will become more commonplace as the use of big data. Learning Management Systems will reveal more comprehensively how students interact with the material.
This information will create unique opportunities to personalize learning programs, and for learners to adapt their educational path depending on their specific goals.
2. Gamification
The use of games in education is nothing new, but with e-learning, the possibilities are truly endless.
Gaming has been seen to increase user engagement and retention of information, as students feel that playing a game gives them a welcome break from the stress of traditional learning methods.
Games can be used to explain difficult concepts or to test a learner's knowledge in a less formal way. They can be created for any subject and adapted for different skill levels, making gamification one of the most important tools available in any e-learning providers arsenal.
3. Bite-sized learning
It has long been known that the best way to learn something new is by taking on small amounts of information at a time. Despite traditional education being centered around longer class times, studies show that people can only really focus on something for a maximum of 20 minutes before attention starts to wane.
"Microlearning" provides small, bite-sized lessons of anything from 60 seconds – 20 minutes, taking full advantage of when the learner feels most motivated to concentrate. This technique means that students are more inspired to learn than they would if they were faced with a 2-hour lecture.
4. Video-based learning
In the past, distance learning was all book-based. Wading through textbooks and difficult papers required concentration, discipline, and dedication.
Video learning has been proven to provide a viable alternative to traditional classrooms with a teacher standing out front. In fact, video learning provides an even more rounded experience, as video can include face to face instruction, slides, animations, interaction and the unlimited possibilities of rich media.
Youtube has long provided a door to online learning and its ongoing popularity proves that video-based learning isn't going anywhere.
5. Peer to peer assessment
Asking a student to grade another student's paper, explain a complex theory or tutor someone else benefits students on both sides of the equation. This team-focused learning model provides opportunities for students to extend their knowledge as well as build on a sense of community and responsibility.
Learning providers and employers also see reduced costs on traditional tutors. Giving students the responsibility for their own learning journey also engages them much more deeply in the process.
6. Official degrees
Universities worldwide are recognizing the possibilities and benefits of offering their degrees as online based learning opportunities. Allowing people to gain professionally recognized qualifications such as degrees and diplomas increase reach and profits.
Some of the most prestigious learning houses in the world are now offering online programs, including MIT and Harvard. This not only benefits students who previously would have been restricted on geographical grounds but also gives the universities access to a more diverse student body.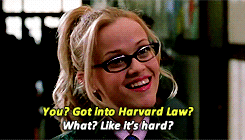 7. Mobile learning
More than half of the world uses smartphones these days, and this number is growing year on year. With most of us spending up to three hours a day on our phones, learning providers need to ensure that their platform can be accessed on any device if they intend to remain profitable.
Mobile learning increases user reach by offering flexibility and accessibility. Students can make use of the dead-time, otherwise wasted during the commute, mundane activities, or any time they don't have access to a full-sized screen.
8. AR/VR technology
Virtual reality creates a simulated immersive environment while augmented reality blends computer generated information with the viewer's natural senses. Research and development into using AR and VR are growing in the online learning sphere as learning providers are recognizing their potential to offer a more in-depth and tailored programme of study.
The use of AR/VR allows tutors to engage their students more deeply while creating a more interactive environment which sparks student's imagination and encourages deeper learning.
9. Social learning
With all the shifts in the understanding of what learning actually is, more people choose social learning models. When you study as a part of a group, you feel motivated to engage, to score, and to achieve better results.
Thanks to the advances of the Internet, you can share every little bit of information you obtain with your friends online and have them join you. Nothing encourages people more than that. We all strive to belong somewhere, and thanks to the technology, you no longer have to study alone. You can always find people on the same wave!
10. Webinars
According to the Ready Talk, webinars are among the best working marketing tools for businesses. However, this is not the only effective way of using them.
Educators from all over the world now offer webinars to various students in an attempt to deliver profound knowledge in an easy way where everyone can ask questions, solve problems and engage in social activities.
E-learning is only going to grow as more people realize the opportunities that are available to them. This means that keeping up with global trends is crucial for learning providers who want to ensure growth and consistency.